1. View various categories of products from the Tab.



2. Click the item you would like to see.
3. If you would like to order the cloth, please select the size, default quantity is "1"
4. Click
5. When you want to checkout, just click or if you want to continue exploring the website, just click .
6. After , fill in your shipping address and billing address, and if you have discount code, you can key in at the right hand side, and click .
7. Click , then you will see the Courier Charges, it is automatic calculated by system according to product weight and State.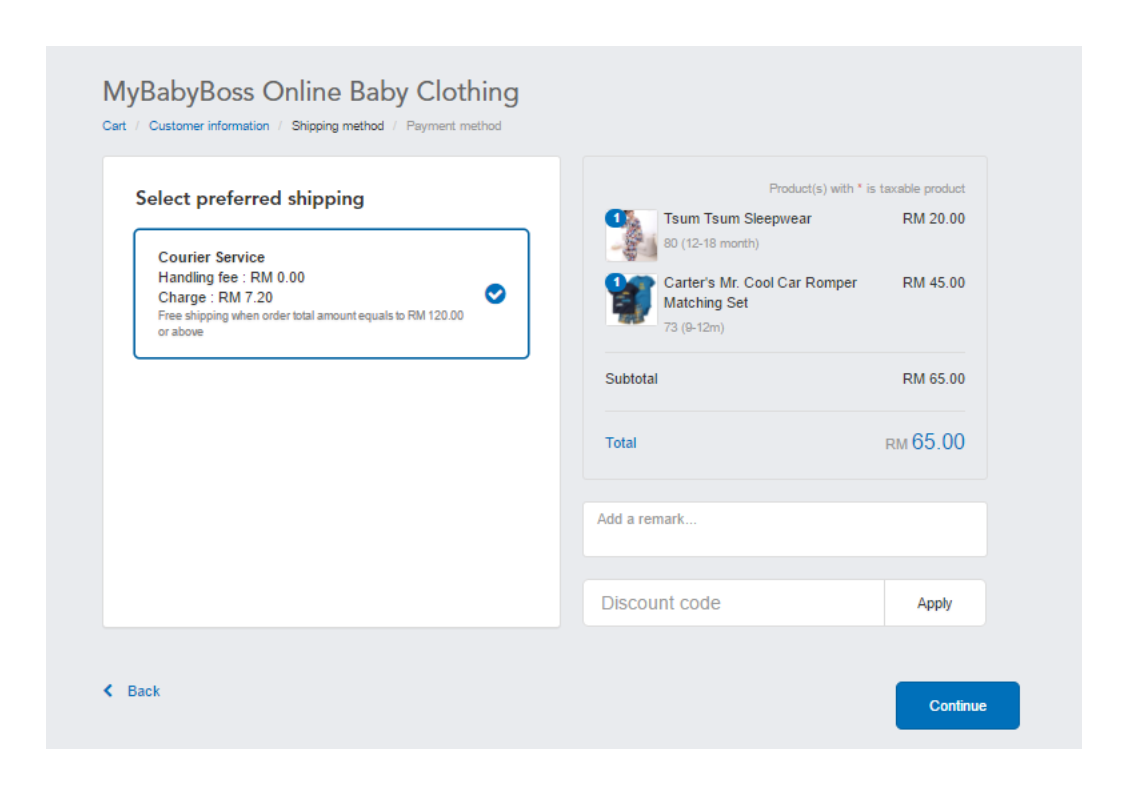 8. Click , you can see the payment method, you can select or , and .
9. If you select , after bank-in, please advise us your order number, name, contact number, bank-in date and bank-in amount.
if you select , you can make payment online via ipay88.
10. After your order is placed and payment made, you would received an email from us immediately.
11. Once we receive your payment, we would prepare and ship the goods within 48 working hours.
12. If your payment is not make within 48 hours, the order would cancel automatically.